Modul ERP ini mencakup proses yang terkait dengan departemen SDM. Dapat mengelola database karyawan secara lengkap termasuk informasi kontak, rincian gaji, kehadiran, evaluasi kinerja, cuti, dan catatan penilaian.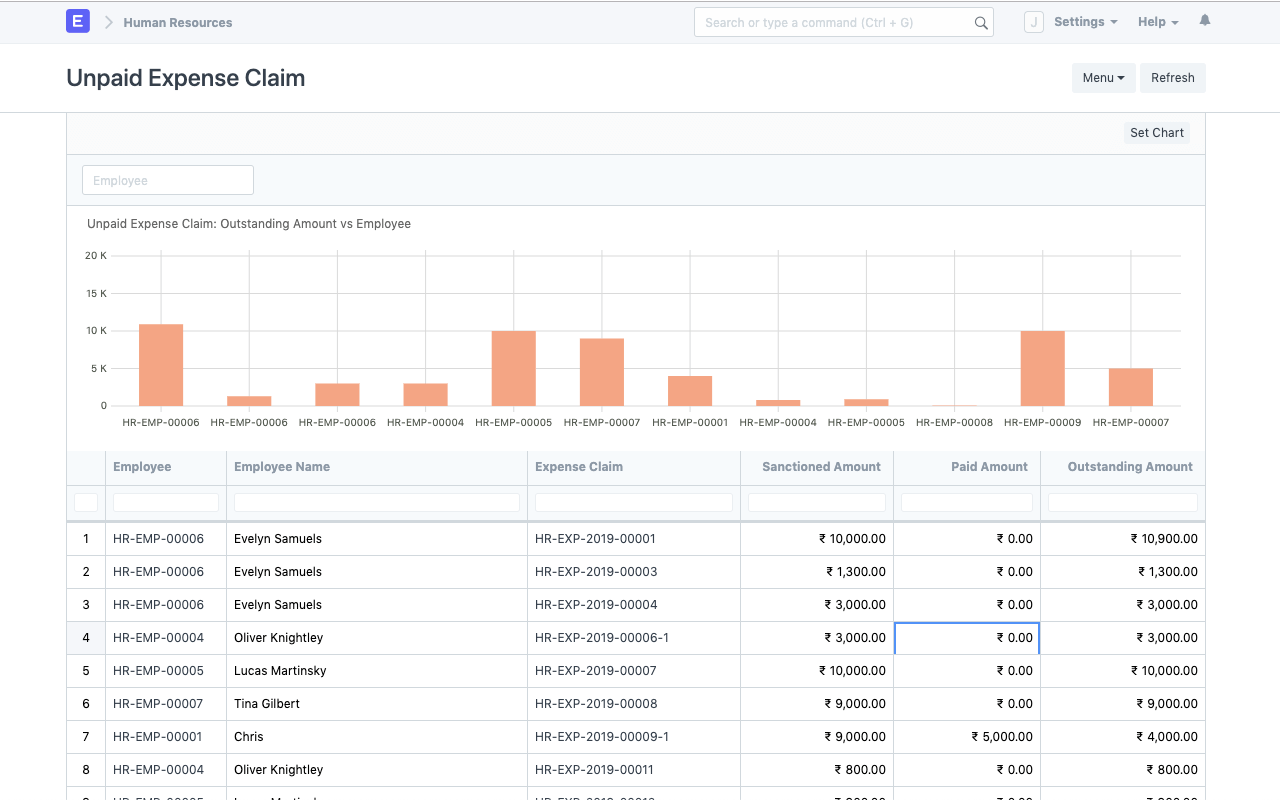 Master
Data
Upload Document, Digital Sign Approval, Job Applicant, Offer Letter, Employee
Leave
/ Cuti
Holiday List, Leave Allocation, Leave Application, Leave Block
Loan
/ Hutang
Loan Type, Loan Application, Loan Data
Expense
/ Reimburse
Expense Claim, Employee Advance
Salary
/ Gaji
Slip Gaji by Email, Salary Component, Salary Structure, Salary Period
KPI
/ Penilaian
Appraisals di lakukan dengan menjaga privacy karyawan, Report Appraisals, Auto Scoring
Absensi
Mobile Attendance, GPS Check, Check Dengan Foto
Kepegawaian
Organizational Chart
Employee
Employment Type
Branch
Department
Designation
Employee Grade
Employee Group
Employee Health Insurance
Kehadiran
Attendance
Employee Attendance Tool
Attendance Request
Upload Attendance
Employee Checkin
Auto Attendance
Recruitment
Employee Referral
Staffing Plan
Job Opening
Job Applicant
Job Offer
Appointment Letter
Payroll
Payroll Setup
Payroll Management
Payroll Period
Income Tax Slab
Salary Component
Salary Structure
Salary Structure Assignment
Salary Slip
Payroll Entry
Additional Salary
Retention Bonus
Employee Incentive
Expense Claim
Travel Request
Employee Advance
Expense Claim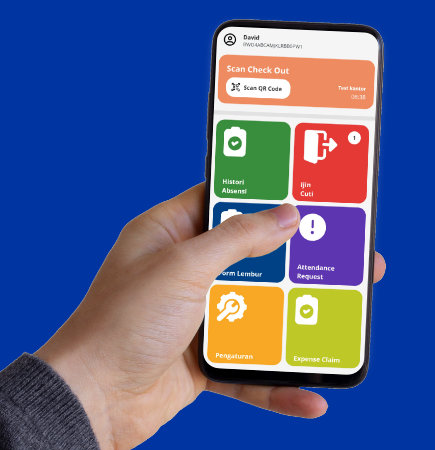 Solusi Manajemen Karyawan yang Lebih Mudah, Efisien dan Terintegrasi dalam Genggaman
Absensi GPS, Foto, Form Cuti, Form Reimburse, Form Lembur
Modul ERP Lengkap
Enterprise Resource Planning Module
Revenue, Expenses, Budget, COA & Journal Entry, Multi Currency, Report
Customer, Manajemen Harga, Sales Order, Territory, Sales Data, Report
Material Request, Purchase Order, Supplier Management, Report
Stock Management, Product Data, Reports
Tracking presales process from Lead capturing, tracking open Opportunities, emails and calls
Leave and Attendance Tracking, Expense Claims, Salary and Payroll, and Recruitment
Quality management system with procedures goals, tracking, and reviewing
Tracking presales process from Lead capturing, tracking open Opportunities, emails and calls.