Disaat terjadi penjualan membutuhkan koordinasi antar SDM. Dan untuk koordinasi bisa dilakukan sendiri atau membentuk tim agar proses lancar. Dengan ERP kami Anda tidak perlu melakukan dengan cara manual, Anda bisa melakukan koordinasi melalui sistem mulai manajemen harga, customer, sales order, territory, sales data dan report dalam satu program ERP Anda.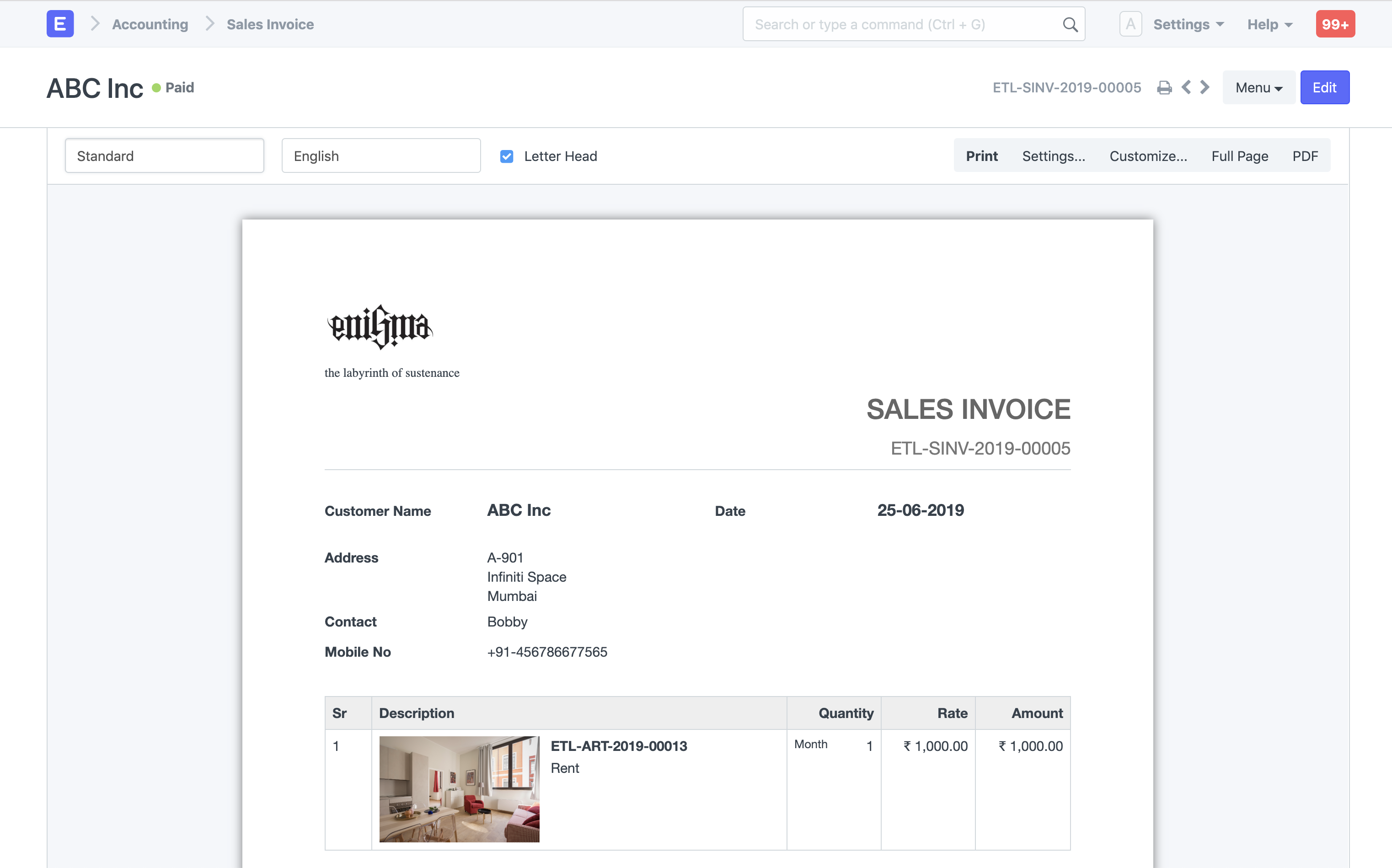 Purchase Order
Create Customer Data
Customer Detail Management (address, contact, territory, grouping)
Multi Address
Multi Contact Person
Customer Pricelist
Currency Used for customer transaction
Receivable Account for customer
Customer Credit Limit
Customer Sales Data
Customer Default Payment Term Configuration
Price Management
Price List Data
Pricing Rule for automated discount by qty, item, brand, item group
Pricing Rule to works on certain customer or customer group
Validity date for pricing rule
Pricing rule for minimum qty transaction
Pricing rule for buy X and get discount on Y
Pricing Rule for buy X and get free item Y
Sales Order
Create Sales Order
Sales Order Payment Term
Delivery Planned Date
Over limit credit approval
Approval matrix for SalesOrder
Create sales order from quotation
Sales Order Tax and charges
Sales Order terms and condition
Calendar view for delivery plan
Delivery date reminder
Price list option in sales order
Currency Exchange option in doing sales
Select contact person for the order
Select billing address for the order
Report Builder that can show and filter from all field in the document
Report Builder can be saved to create new report
Saved Report can be auto emailed
Chart Builder
Territory
Territory Data
Territory Target
Sales Data
Sales Person for internal sales and Sales Partner for external
Target Sales for each Sales Person
Target Sales for each Sales Partner
Reports
Sales Analytics
Gross Profit Report
Customer Database Report
Sales Order Trends
Sales Funnel
Quotation Trends
Customer Acquisition and loyalty
Inactive Customer
Sales Person wise transaction Summary
Item wise sales history
Lead detail report
Customer credit balance
Territory Target Variance Report
Sales Person Target Variance Report
Sales Partner Target Variance Report
Modul ERP Lengkap
Enterprise Resource Planning Module
Revenue, Expenses, Budget, COA & Journal Entry, Multi Currency, Report
Customer, Manajemen Harga, Sales Order, Territory, Sales Data, Report
Material Request, Purchase Order, Supplier Management, Report
Stock Management, Product Data, Reports
Tracking presales process from Lead capturing, tracking open Opportunities, emails and calls
Leave and Attendance Tracking, Expense Claims, Salary and Payroll, and Recruitment
Quality management system with procedures goals, tracking, and reviewing
Tracking presales process from Lead capturing, tracking open Opportunities, emails and calls.